Piano's Hammond te koop
Dang.
Uw zoektocht naar Hammond, leverde geen resultaten op.
Zoektips:
Bewaar deze zoekopdracht - wij informeren u zodra er iets nieuws verschijnt!
Laat ons weten wat je zoekt:
We hebben enkele contacten ;) - we vinden wel iets voor u!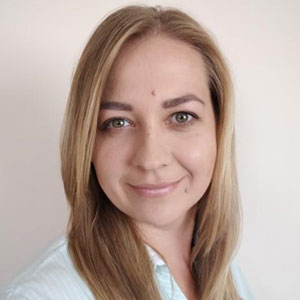 Hammond Pianos have appeared in history as a product of the Straube Piano Company. The name derives from the city of Hammond, Indiana - Hammond upright and grand pianos were made there in the first half of the 20th century. There is relatively little information about it - you can find it here.
Above all, however, Hammond is a brand name for organs that have significantly influenced the course of music history.
 
THE INVENTOR ENGINEER CHANGES THE FACE OF CHURCH MUSIC
The Hammond organ was constructed by American engineer Laurens Hammond. The first copy of the instrument (model A) was produced in 1935 at the then established Hammond Organ Company located in Evanston, Illinois, USA.
Interestingly, Laurens has obtained 110 different patents in his career! He contributed to the invention of the synchronous motor, films and 3D glasses, silent electric watches and an electric bridge table. Hammond was not a musician, but he was looking for an idea to keep the company going and flourish. So he bought an old piano, dismantled it and experimented. As a result of the research he came to the conclusion that the synchronous model used in watches could produce a musical signal that did not require tuning. Laurens chose an organ for this instrument, and his accountant, who was also a church organist, contributed to this.
In 1934 Laurens designed the first model of the organ and a year later presented a prototype. The success of the invention was enormous - even before production started, he received 14 thousand orders (mainly from churches, but also from Henry Ford or George Gershwin). It was a brilliant, small and much cheaper substitute for the pipe organ of the church. As a result, the organ manufacturers felt threatened and appealed to the Federal Trade Comission. The basis of the appeal was the fact that Hammond had no pipes, so the producers of pipe organs did not agree to call the Hammonds organs.
In order to resolve the conflict, the FTC organised a competition in 1937 in Chicago between the cheaper Hammond A model and a much more expensive organ (the expert jury did not see which instrument was used). In the vote the experts were mistaken in more than 1/3 of the cases, which decided that the Hammond instrument was eventually named an organ.
 
FROM CHURCH TO THE ROCK SCENE + A FEW WORDS ABOUT THE CONSTRUCTION
Classic Hammond instruments have two 61-key keyboards and 25 pedals (or 32). They have no built-in speakers and therefore require an external speaker. The organs are characterised by a large variety of tones, which are set with drawbars, creating a beautiful and rich harmony. Outside the churches, Hammond's organ has gradually become popular in theatres, operas and soon also in radio and popular music and jazz! One of the popularisers was Ethel Smith, an American hotel organist and guitarist, who played pop and latino music on Hammond's organ. She was named Hammond's First Lady.
In 1949 the first Hammond organ of Spinet type was created. These were instruments created for home use and also became a great sales success. The M, M-100, then L, L-100 and finally T and T-100 models appeared. They were characterized by a reduced number of keys (2 keyboards of 44) and pedals (12-13) and had a built-in speaker.
The flagship model of the organ is Hammond B3, first produced in 1954 and promoted by Jimmy Smith, who was the first to start playing jazz on this instrument on a large scale. Then it was also used in Rn'B (Booker T. Jones) and rock music (60's and 70's) by Led Zeppelin, Deep Purple or Yes. A total of over 250,000 B3 models were produced! They are still very popular today.
 
RECENT COMPANY YEARS AND A NEW CHAPTER - SUZUKI
In the 1970s the company regressed due to the death of Laurens Hammond (1973) and the influx of cheaper instruments from abroad. The last Hammond B3 was built in 1975 and 10 years later the Hammond Organ Company was closed down.
In 1989 there was a 'reactivation' because the brand was acquired by the Suzuki Musical Instrument Corporation and the name was changed to Hammond-Suzuki. The new company, also thanks to the guidance of employees of the 'old' Hammond, produced its own brand of portable organs, including XB-2, XB-3 and XB-5. These electronic instruments are based on new technologies. 
NEW B3 HAMMOND AND NEXT GENERATION MODELS
In 2002 Hammond-Suzuki launched the new Hammond B3, which is designed to look exactly like the original B3. So an attempt was made to recreate the original electromechanical instrument based on modern electronics and digital methods. It was also extremely important to preserve the subtle nuances of the familiar sound.
Then, in 2004, the company launched a fully portable XK-3 organ with a single keyboard, using the same digital technology as the new B-3. It is a modular instrument that allows you to add a lower keyboard and pedals. The advantage was certainly the price, much lower than the new B3. Hammond also introduced a series of SK (Stage Keyboard) organs, which include numerous sounds such as piano, Rhodes, Wurlitzer, Hammond, electric piano, wind instruments, and many others. They produce authentic, warm sounds.
In 2016, the modernized XK-5 model was launched, and in 2019, the SK-X model appeared, which allows you to select different sounds on each keyboard.
Hammond-Suzuki also produces the legendary Leslie speakers, which deserve a separate article.
A general list of serial numbers is not available, but a detailed list can be found here. On the basis of this list, it will not be difficult to assess what year the instrument comes from.
WOULD YOU LIKE TO BUY OR SELL A HAMMOND ORGAN?
Although there are mainly upright and grand pianos on Klaviano, the search engine also offers Hammond organs for sale (mostly older, classic models).
You can also put your instrument up for sale.