Yamaha is a Japanese company that hardly needs introducing to any instrument enthusiast. The company has been manufacturing instruments since 1887, when it released its first organ. Less than 3 years later, the first Yamaha pianos were made, and today Yamaha is one of the most popular piano manufacturers in the world. A great example of this is the Yamaha C2 piano, among others, which we will talk about below!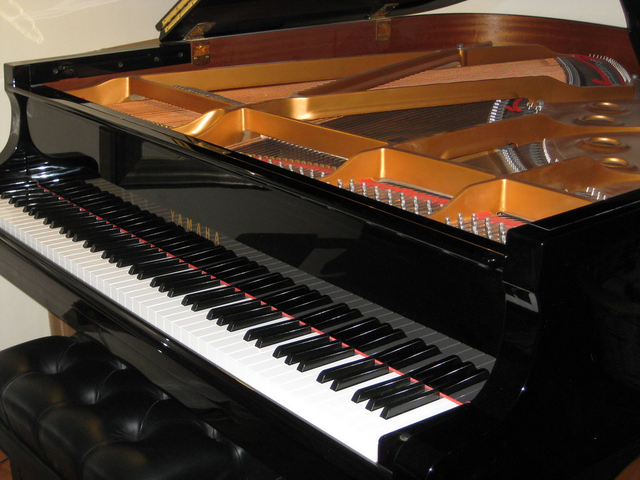 Yamaha C2 piano – is it worth choosing?
Yamaha pianos stand out in many ways – and so much that this piano brand became the centrepiece of Elton John's tour of "The Million Dollar Piano Show". This Japanese manufacturer makes sure that its pianos stand out for their high quality. An excellent confirmation of this is the Yamaha C2 piano, which stands out, among other things, with:
Clear, rich tonality;
Excellent response speed;
Harmonious and more precisely positioned bass – thanks to the copper strings, which additionally eliminate "ringing";
Excellent sound transmission – thanks to bridges made of fine-grained wood, among other things;
A resonance plate made of better quality material – whose construction affects the radiation of string vibrations and the transmission of loads and pressure inside the instrument;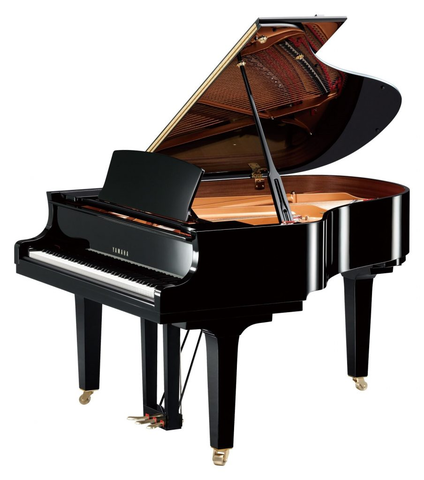 It is also worth mentioning that it is an environmentally friendly piano and its coating does not contain lead. Also noteworthy is its soft cover. This is because it has been reinforced with improved supports, which protect against injury or damage. The instrument is perfect for beginners as well as for pianists at a more advanced level. Another interesting alternative is the Yamaha C2X piano, which is distinguished by an even clearer sound and excellent depth of tone. This is all thanks to a new string system, felt-covered hammers, an improved soundboard and a thickened backbone for a better sounding instrument.
Yamaha C2 – Price
The price of a Yamaha C2 piano varies depending on the model and its condition. A new upright piano is an expense of around €20,000-45,000, while you will pay up to €50,000-200,000 for a new Yamaha C2 grand piano. The prices of second-hand instruments are much lower. Depending on the model and the condition the instrument is in, a used Yamaha C2 for sale costs around €4,000-100,000.
---
About the brand
The history of the Yamaha brand began back in 1887 when its founder, Torakusu Yamaha, repaired a broken organ. Shortly after, he successfully constructed his first organ. Yamaha produced the first piano in Japan. After more than 130 years, it is well established in the piano market and has many best-selling upright and grand pianos in its range.