For every musician, Baldwin Pianos are a household name due to their premium quality and optimum functioning. Their most popular piano, the Baldwin Acrosonic piano, produces supreme sounds. Living up to its name, this piano has been dominating the industry ever since it was made in 1936.
Having grown up playing these pianos myself, I believe they are perfect for anyone, whether a novice or a veteran piano player. If you're looking for the perfect piano for beginners or to decorate in your house, look no further than these masterpieces.
This article will be covering everything about the two main Baldwin Acrosonic pianos. This includes their size, worth, weight and how they differ from each other. In the end, I will be sharing my opinion of which I find superior and why.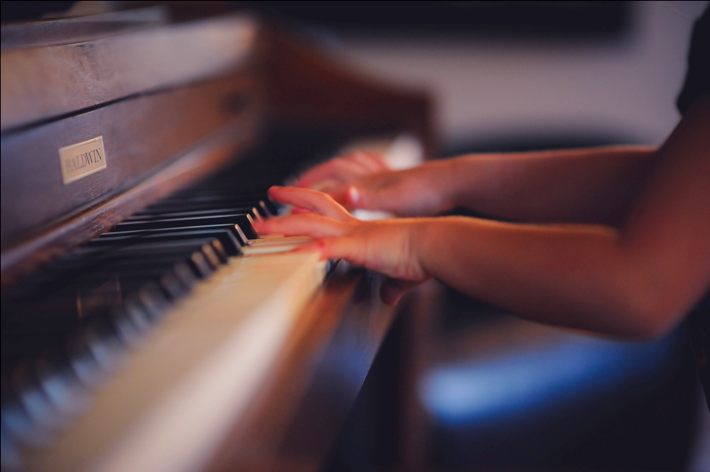 About the Baldwin Acrosonic Piano
Baldwin Acrosonic piano is an upright piano which contains a loud, powerful sound due to its large soundboard. Baldwin introduced this piano when small houses were trending, which explains its compact size. However, over the years, the company made pianos that were slightly larger.
The Baldwin Acrosonic piano is broadly divided into the Spinet Piano and Console Piano, based on their size and when they were made. Both varieties have the supreme sound promised by the name and having practiced on both, I can say that both do work well, yet one is preferable over the other.
According to various resources, Acrosonic models were produced in sizes ranging from 36″ (spinets) to small and medium-sized 40″ and 42″ (consoles). Due to their relatively smaller size, Baldwin added high tension strings to the piano using top quality wood. The weight of Acrosonic pianos is about 300-400 pounds (130 – 180kg), depending on the model and size.
Spinet & Console Acrosonic Pianos
The spinet piano was the first Baldwin Acrosonic piano. It was made while keeping in mind the small house structures of the time. It has a powerful sound that appeals to all users. Spinet Pianos were mostly popular until Baldwin introduced their Console Acrosonic pianos. Consequently, the console pianos halted the production of the Spinet pianos.
The console piano is more comparable with the pianos of today due to its longer keys and massive structure. I believe it is also a more suitable piano for beginners. The Consoles definitely have a superior sound quality compared to the Spinet pianos. They are tall and easier to use. The Spinet Acrosonic pianos are considered as more expensive and difficult to maintain. Both types of pianos are suitable for beginners because of their sound range and small size. Due to these reasons, they appeal to homeowners as well for décor purposes.
The Baldwin Acrosonic Appraisal Listings value the spinet piano, bearing the serial number 527747, at $1,550. They also value the console piano with the serial number 699592 at the same cost. For the price, these pianos are truly a steal.
Final Thoughts
In my opinion, the Baldwin Piano company is known to never compromise on quality. So regardless of the model you buy, the quality and sound of the piano will be excellent. That said, I would still recommend the Baldwin Acrosonic Console piano to anyone simply because it is easier to use and maintain. It also offers a superior sound quality and size at the same price as the spinet.
If you're looking for a new or used Baldwin Acrosonic piano in your area within your budget, don't hesitate to contact us. You can even put up your piano for sale. Check out our listings; we're sure you will find something you like.