Found in many concert halls, Baldwin is a legendary name that dominates the market through quality and brand recognition alone. The American brand is one of the oldest in the busniess, having started out in the state of Ohio. Whether you're in search for a grand piano or an upright piano, Baldwin pianos can always be trusted.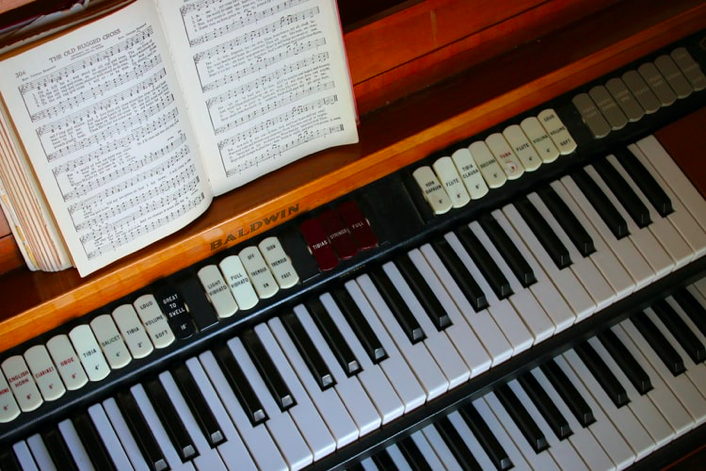 A Look into the Rich History of the Baldwin Pianos
The Baldwin Company was founded in 1857 by Dwight Hamilton Baldwin, an organ and violin teacher who began selling pianos. The company was founded with the mission of building the best pianos in the world.
Over the years, it began receiving immense international praise and awards, and soon started exporting worldwide. The Baldwin Company withstood the blows of the two wars and the Great Depression and is still standing strong today.
There were tough times though. With depreciating demands for pianos due to the advent of radio and later digital music equipment, sales declined. But the brand survived, and to-date offers the same meticulousness and precision as it did a century ago.
The Baldwin Range
There are several reasons why the Baldwin pianos are more coveted in comparison to their counterparts. Unlike most pianost which are produced through automation, the Baldwin pianos are individually made by hand with thorough precision.
This allows for finer attention to detail and craftsmanship throughout the manufacturing process. Most manufacturing these days takes place in China. However, all modes are based on the designs that were initially built in the USA many years ago. The quality and elegance remains the same.
All Baldwin pianos are made with a sand cast plate, whereas Japanese pianos are usually made with a V-pro plate. The alloys used in the V-pro process, though quickening the process, makes the plate absorb sounds and cause unusual and unpleasant harmonics.
Perhaps the most important feature of the Baldwin pianos is that they contain a working center pedal. They also contain both a mute and a performing pedal. These features are usually associated with the most expensive pianos, often grand pianos. Yet, all models of the Baldwin pianos have them.
Due to this, the Baldwin upright piano sounds much like a grand piano. In fact, when compared to upright pianos of other brands, this Baldwin's upright pianos stand out for its performance.
No one does it better than America and Baldwin Pianos stand for everything that makes America great. Find a new or used Baldwin piano in your area and within your budget today. Check out our listings, you're sure to find something you like. 
Baldwin Piano Serial Numbers
The company marks each of its models with a specific serial number. This can tell us how old the piano is because it's marked according to the year of its origin. Read our article "How to find a serial number" to find out more. The list does not include Baldwin Acrosonic serial numbers.