Is there a unique piano in your home that has not been used for years? Or have you inherited a grand piano from your grandmother and would like to sell it? Or are you a student of a music academy and would like to replace your current piano with a better model? How to sell a used piano? If so, be sure to read this article.
Both when we "know what we have" – for example, a piano of a particular brand, bought in a shop a few years ago, as well as when we don't know anything about the instrument, selling an upright or a grand piano is somewhat of a challenge. Often, a sentimental "element" of the home and décor – a historically or aesthetically unique piano – becomes a problem when there is a vision of moving house or a need to free up space in the home.
Then comes the desire (or necessity) to sell such an instrument. At first glance, it may be extremely difficult to assess the specifics and value of an upright or grand piano. The instrument may look exceptional and dignified – it may have carvings, gilding, ivory-covered keys.
The key, however, is the factual "analysis" of the piano – and here we come with help! We will explain point by point how to prepare your instrument for sale and what issues are most important when creating an ad – information for potential customers.
For whatever reason you want to sell your instrument – you've come to the right place!
Table of contents
1. What is it called? Determining the brand
The basic is to determine the name of the piano manufacturer. Knowing the brand name is essential to determining the country of manufacture, model and value of the piano. Even if the name doesn't mean anything to you – for those involved in the piano industry it will provide a lot of valuable information.
The brand name should not be "hidden" – it is usually found on the keyboard cover.
If the information is not there – don't be discouraged!
Open the lid of your upright or grand piano and see what name or logo is on the cast iron frame.

The first step is behind you! Congratulations 🙂

Now check out the information on the brand of the instrument – find out in which country it was or is produced and read a bit about its history.
On Klaviano there are many articles about many brands, their models (with dimensions), a description of their history and various interesting facts. You can find them on the Klaviano website just below the advertisements of the respective brand. Just scroll down the page and use the information we have prepared.
We also encourage you to visit the manufacturer's website if the factory is still in operation. Most piano manufacturers are also described on Wikipedia and on specialist websites.
2. What model is it? Measure your instrument
Another very important aspect is the model of the upright or grand piano and its dimensions. If at first glance you do not see the model designation (usually a letter+number) – do not be discouraged. The model designation can be found on the cast iron frame.
Model marking on the cast iron frame in the grand piano:

Model marking on the cast iron frame in the upright piano: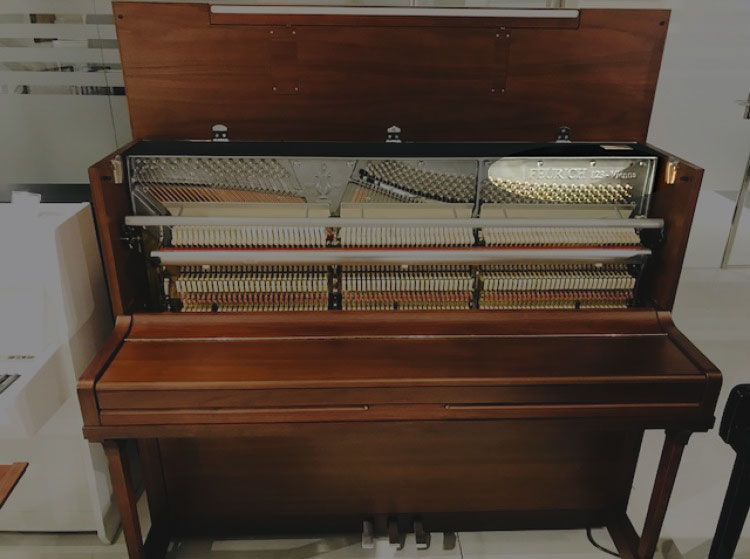 Whether or not you have found the model – determine the dimensions of your instrument. The most important dimensions are height and length, so measure them first. For an upright piano the key dimension is the height, for a grand piano it will be the length. Additionally, measure the width of the instrument. Measure from the furthest "points".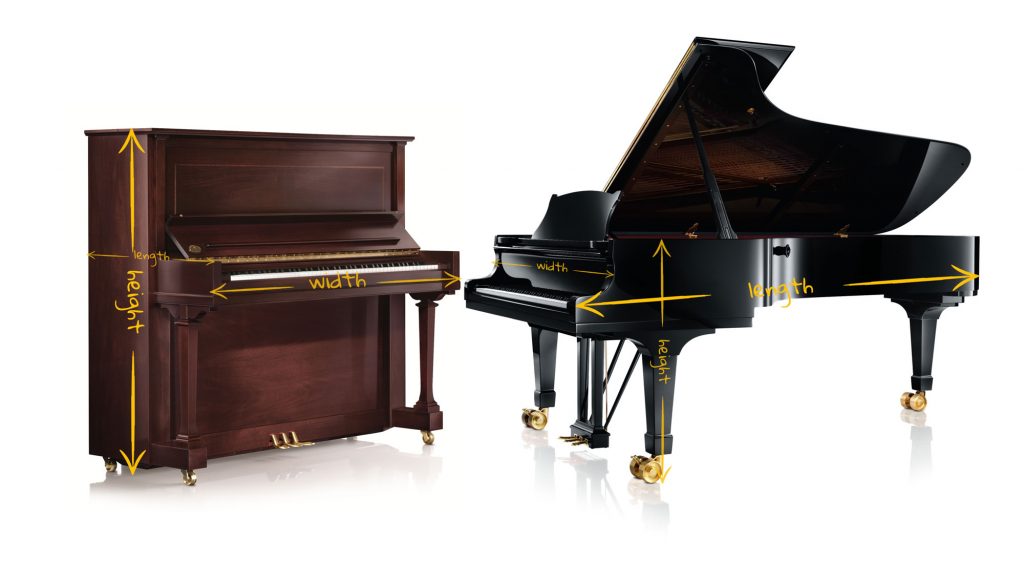 Knowing the dimensions is helpful in determining the upright or grand piano model. You can use the articles we post under the brand's ads, where we try to include the dimensions of specific upright and grand piano models. You can also find the exact dimensions of specific models on the manufacturer's website.
Once you know the dimensions, it will also help you to determine the type of your instrument. Knowing the exact type of upright or grand piano you have helps you sell it faster, as many customers are looking for a specific type of instrument such as a 'semi-concert' or a 'salon' piano. You can learn more about instrument types in our article "Types of upright and grand pianos".

3. How old is it? Find the serial number
Find the serial number – what is it and why is it so important?
Every upright and grand piano, whether a hundred years old or produced a few years ago, has its own individual number. Thanks to this number, in most cases we can determine the year of production with an accuracy of one or several years. If you do not know the serial number of your instrument, you should read our article on how to find it.
If you already know the number of your instrument, please use our lists of serial numbers in the Klaviano articles (under the advertisements of the specific brand) or find the lists by the manufacturer in the internet search engine. In the list, the year of manufacture is listed next to each serial number.
If you are unable to determine the year of manufacture by the serial number – please contact us.

4. Colour, finish, number of pedals and keys
You already have the basic information. Now it's time for a visual description of the instrument and counting! But don't worry – you won't need higher mathematics 🙂
Piano colour – In theory, an upright or grand piano can be painted in a variety of colours. However, the most common are black and white pianos, as well as a whole range of "wooden" pianos – like different shades of brown, depending on the veneer used.
Finish – High gloss / Satin (semi-gloss) / Matt
Number of pedals – Check if your instrument has 2 or 3 pedals and if they are in working order. How should you check it? We encourage you to watch this YouTube video which will help you to assess the functioning of the pedals.
Number of keys – Modern acoustic upright and grand pianos have 88 keys (white and black) as standard. However, this was not always the case – in older models the keyboard is 3 keys shorter and has 85 keys. If you want you can count all of them. However, it is not necessary. Below you will find pictures of the key layout of pianos with 85 and 88 keys, so you can quickly check how many keys your instrument has.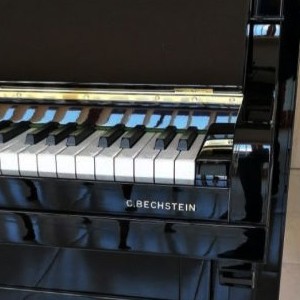 5. Individual history of the instrument
You now know the brand, serial number, date of manufacture and model. Way to go!
Now it's time to investigate, interview, go back to the past… Your task will be to find out as much as possible about the instrument you are about to sell.

Here are a few hints:
Where and when did you buy your instrument?
Has it been tuned regularly? Is it currently in tune?
Has it undergone restoration work? What did it involve?
Has anyone played the piano, or does it only serve as a piece of decoration? How often has it been used?
In what type of conditions has the piano been kept in? (house/apartment, distance from windows, heating)
If you have this possibility also contact the previous owner.

6. Important additional information
Every instrument is unique and has certain characteristics. It can be simple, classic, without ornaments and "quirks" or, on the contrary, it can be richly decorated.
Describe the special features and any shortcomings of the piano.
Examples of special features – carvings, decorations, gilding, candlesticks, ivory on keys, etc.
Examples of defects – faults, chips, non-functioning keys or pedals, broken strings, etc.
7. Preparation of most important images
Now you have all the practical information (except the price)!
It's time to get the photos you need for your ad. This is an extremely important aspect!
You probably know the expression that "we buy with our eyes" and you know how important it is to present a product professionally 🙂 Imagine that your piano is the star of a photo shoot. It is not enough that you just take a generic photo, in addition blurred… Treat this task as a priority.
If you want to effectively attract the customer's attention and sell your instrument as quickly as possible, follow the advice below:
a) conditions – Pay attention to good lighting. Ideally choose a sunny day, open the curtains, use daylight. If this is not enough, you can use a flash.
b) quality – ensure that the photos are high resolution and sharp in quality!
c) do not cover the instrument – remove everything that stands on it (e.g. flowers, ornaments, candlesticks, etc.) This is very important, because a potential client may suspect that by putting something on the instrument, covering some part, you hide its imperfections.
d) quantity – the more photos and perspectives, the better (10-15 photos). This way you increase your chances of selling and avoid requests from interested parties to take better shots or send more photos.
e) a video recording – if you can play or know someone who could present a piece on your piano – be sure to attach the recording to your ad.
If you can't play the piano, it will be helpful to record the sound of all the keys one at a time. The potential client will know what to expect and you will stand out from other ads.
f) the most important elements of the instrument to be photographed
The whole instrument with an open and closed lid
Keyboard
Pedals
Details – signboard, logo, model designation, serial number
The inside of the piano – when it comes to an upright piano, remove the top and bottom doors. Take a picture of the strings, hammers, etc.
Piano interior – in the grand piano, open the large and small decks and use the stand to expose the interior for photos.
Defects – cracks, scratches, deterioration
Examples of correctly taken photographs:
The whole instrument with open and closed lid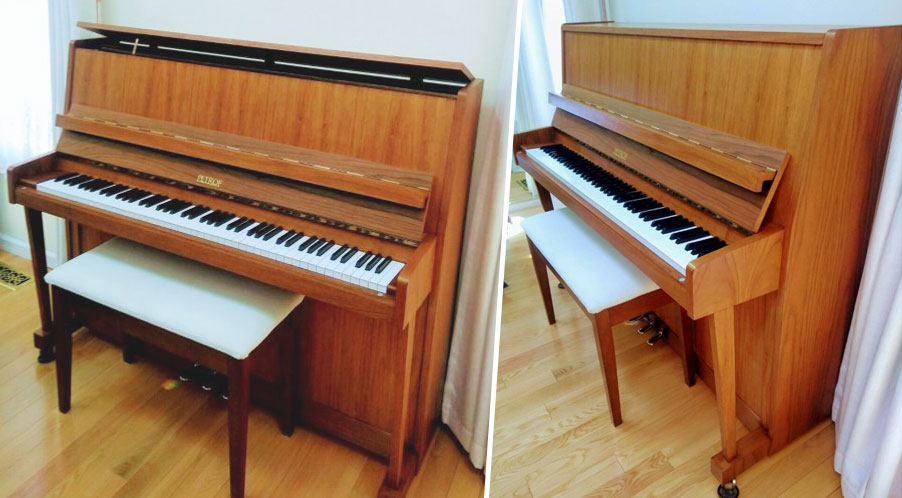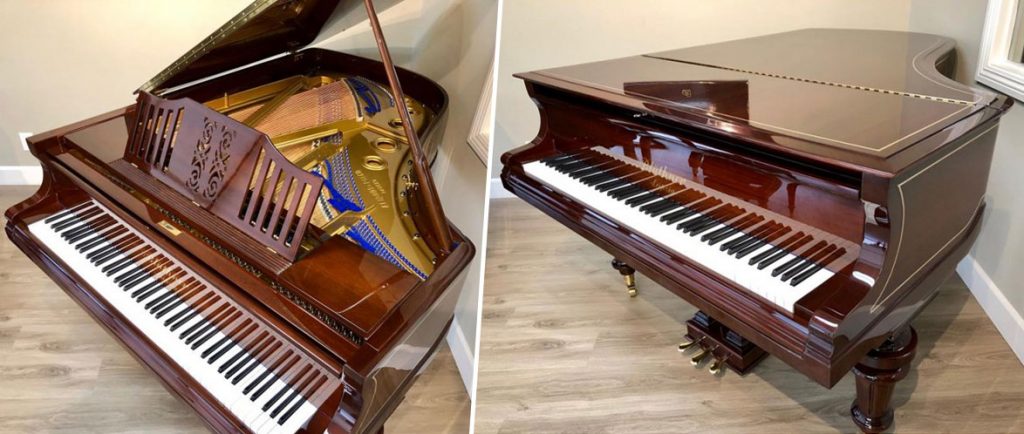 Keyboard
Pedals
Signboard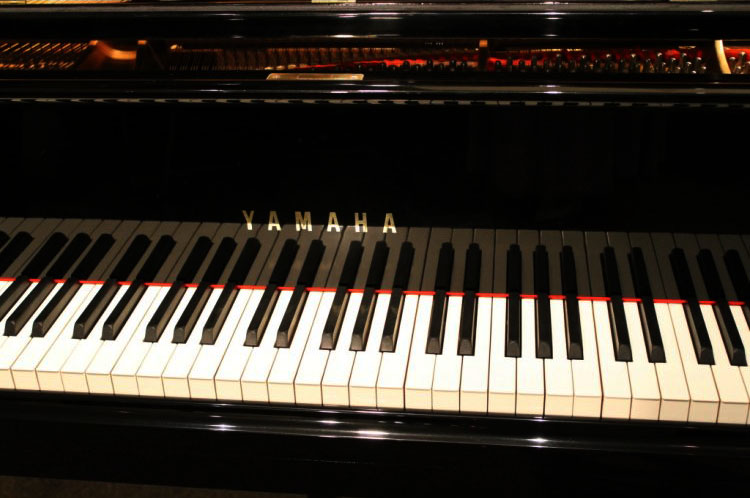 Logo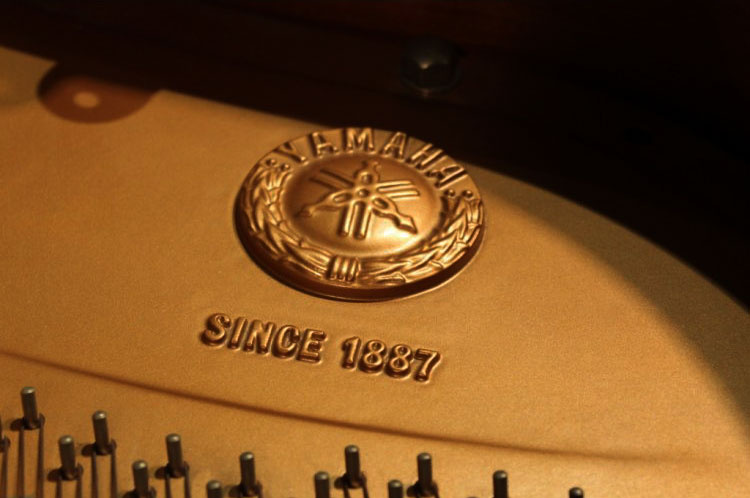 Model designation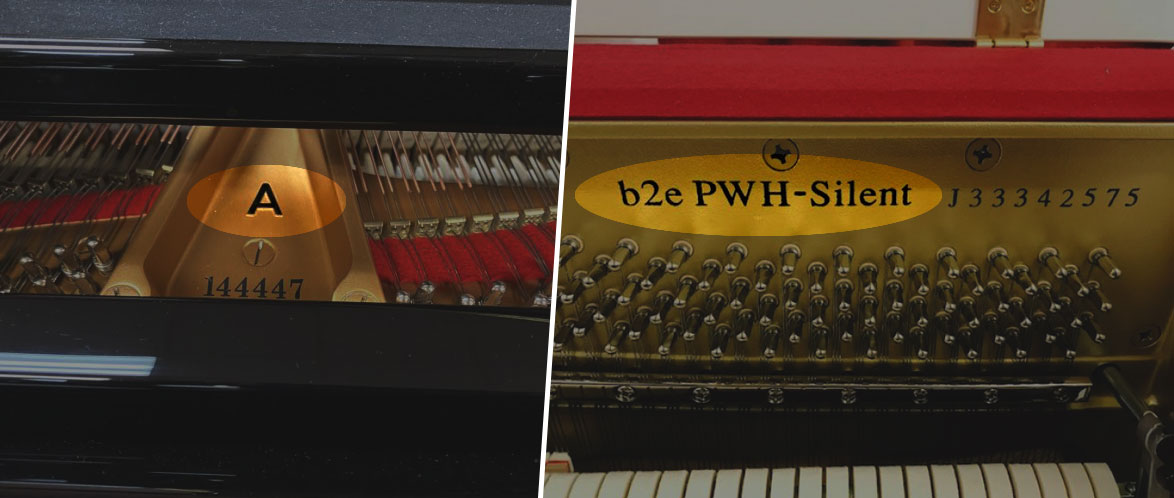 Serial number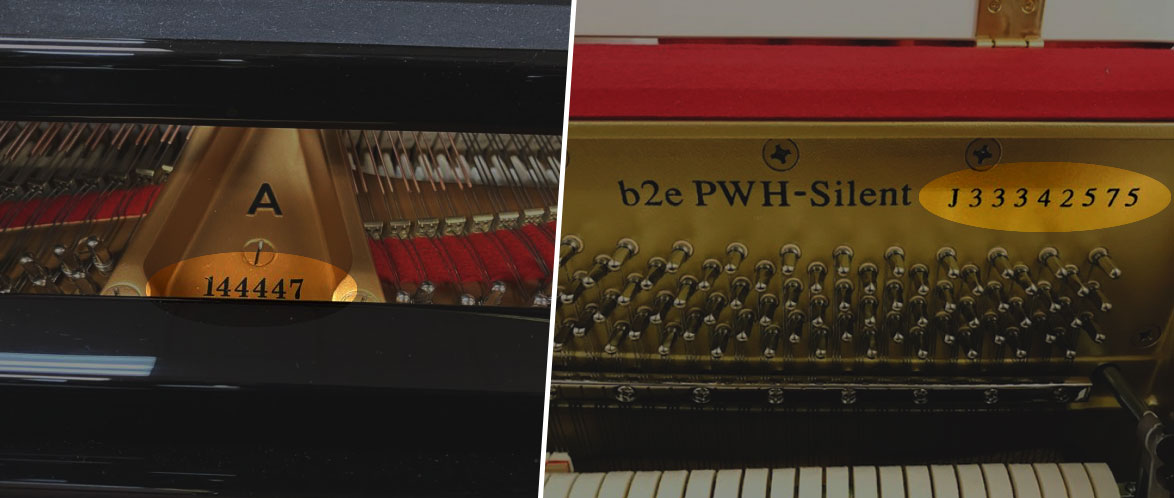 Inside of the upright piano – remove the top and bottom doors. Take a picture of the strings, hammers, etc.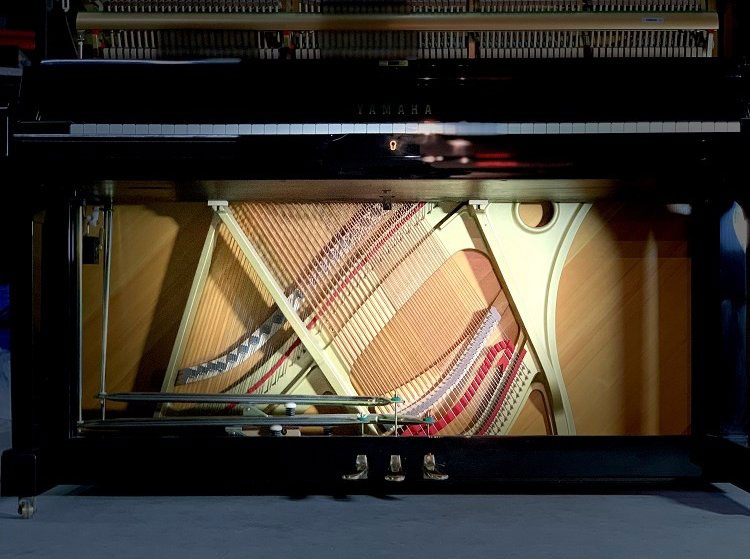 8. Determination of instrument value
This is one of the biggest challenges. First of all, take into account that as an amateur you are unable to accurately assess the value of a piano yourself, especially an inherited one. The best and most accurate opinion that you will get is from an independent technician. Such a consultation costs, but it is very helpful. It will clear up any doubts, and the specialist can also check the exact condition of the instrument and tune it.
If you do not have the opportunity to use such an option, we suggest two ways to determine the value of the instrument on your own:
– In the Klaviano search engine look for piano offers similar to yours. You may find offers with the same model or even a similar year – then you will have a certain cross-section of prices. Of course, when comparing values in this way, you also need to take into account, for example, the condition of the instrument's mechanism.
– Contact us and request a quote with the following information:
Type of instrument (grand piano/upright piano)
Manufacturer
Model + Dimensions
Year of manufacture or serial number
Photos of the instrument (see "7. Preparation of most important images")
We can help you get an approximate value for your piano.
9. Adding advertisement onto Klaviano
Congratulations! You now have all the necessary materials – now put your upright or grand piano up for sale!
Why exactly Klaviano? Very good question! There are several reasons.
First of all, it is the largest internet portal for people interested in buying pianos.
By adding your ad you can reach over 100,000 potential customers visiting our portal every month.
We have been in the industry for years and use our experience to increase sales effectiveness.
Our team is available for customers and is happy to provide guidance and assistance (by phone, email, Whatsapp).
How to sell a used piano – Piano ad form
Before you add an ad, you can take a look at our form. Please note that it is prepared in a very intuitive way. You can be sure that after reading this article nothing will surprise you!
Mistakes when adding an ad – avoid this:
blurred, dark, rotated photos
lack of description and details
description lacking specific information useful to the customer
incomprehensible terms, focus on the sentimental value of the piano

Information gathered, description prepared, photos taken… or have you already added your ad? You can be sure that if you have followed our advice, you have done the maximum to make your ad clear and interesting for your audience!
There is only one thing left to do… wait for messages from interested customers