A precise description of the instrument can make it very easy to find your dream upright or grand piano. However, when selling an instrument, the correct classification often has a decisive impact on reaching potential customers.
Assuming the client is looking for an elegant grand piano of small size, he can search for an instrument by typing miniature grand piano or baby grand piano in the search engine. The exact name of the type of the piano helps the client to find the instrument of their dreams quicker. Therefore, the ability to properly describe and classify a grand and upright piano is of great importance to both buyers and sellers.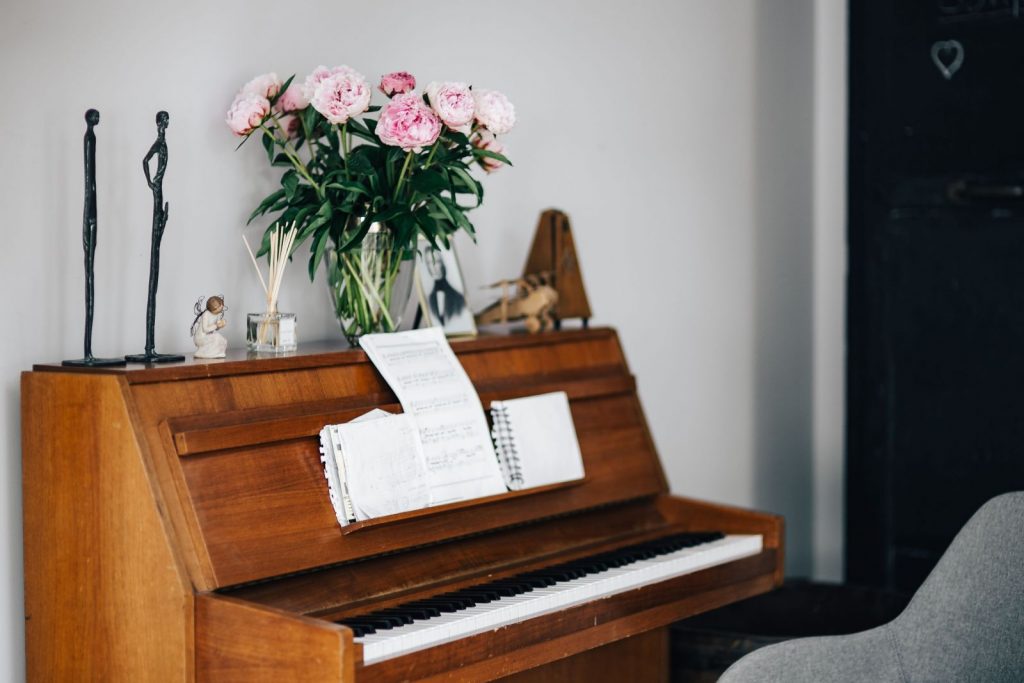 Size is the basis for determining the type of serially produced instruments. In the case of upright pianos, the key parameter is height, while in the case of grand pianos, attention should be paid to their length. Both pianos have a fixed width, determined by the width and size of the keys. With few exceptions, there are keyboards with 88 or 85 keys, which usually measure from 55″ to 58″ (140-145 cm).
---
How to measure a piano?
---
Upright Piano Dimensions (Height)
Spinet: from 36″ to 39″ (91-100 cm)
Console: from 40″ to 43″ (102-109 cm)
Studio: from 44″ to 48″ (112-122 cm)
Upright: from 49″ + (124 cm +)
Most often, a breakdown of upright piano types can be found in English-speaking countries. In most cases the term upright is used, but please note that this is actually a type of piano, which starts at 49″ (124 cm). The precise classification is vertical, which includes all keyboard instruments in which the resonance box and strings run vertically, perpendicular to the keyboard, resulting in them being shorter and smaller than grand pianos. It is, however, accepted that in Anglo-Saxon countries this instrument is described in two ways, upright or vertical.
For an upright piano to be called a concert piano, it must be specified by the manufacturer. These are usually the best and highest models. When reading ads with sales offers you can also find the category salon piano, which usually means that it is not suitable for playing, but it will look nice in the salon.
There is another division among upright pianos. Not because of their size, but because of the type of mechanism used. These mechanisms can be distinguished:
Lower silencers (English)
This mechanism is used in modern upright pianos. The silencer is located below the hammers' line, thanks to which after opening the flap you can see almost the whole structure of the mechanism.
Upper silencers (Vienna)
At the start of the 20th century, the production of upright pianos with an upper silencer mechanism was stopped. So we see it only in old-fashioned models. The silencer block is located above the hammers and covers the whole mechanism (looking at it from above through an open flap).

---
Grand Piano Dimensions (Length)
Distinguishing between types of grand pianos by their length is a very popular practice in the industry. There are two types of classifications for 5 or 7 types of pianos:
Miniature grand piano: from 4'5″ to 5'1″ (135-155 cm)
Baby grand piano: from 5'1″ to 5'11" (155-180 cm)
Living room grand piano: from 5'11" to 6'11" (180-210 cm)
Semi-concert grand piano: from 6'11" to 7'10" (210-240 cm)
Concert grand piano: from 7'10" to 9'10" (240-300 cm)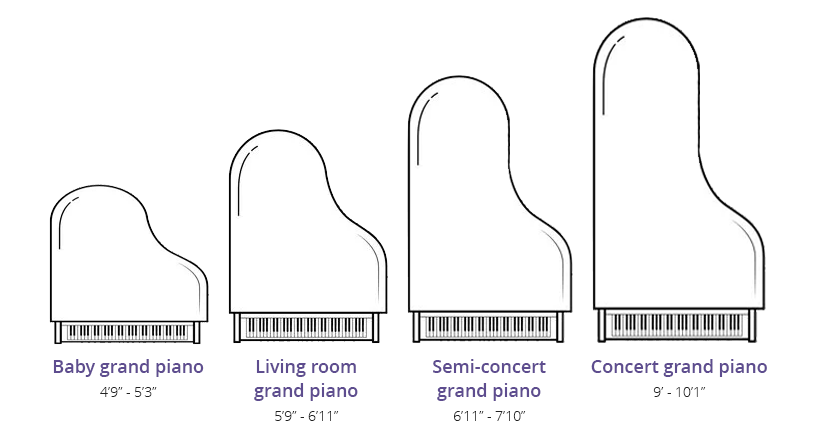 The second classification, which originates from English-speaking countries, contains 7 types of pianos:
Baby grand piano – 5'1″ (155 cm)
Medium grand piano – 5'7″ (170 cm)
Living Room grand piano – 5'11" (180 cm)
Parlor grand piano – 6'2″ (188 cm)
Music Room grand piano – 6'11" (211 cm)
Half-Concert grand piano – 7'5″ (227 cm)
Concert grand piano – 9′ (274 cm)
The grand piano has always been synonymous with luxury, and pianists are often more likely to give concerts on grand pianos than on upright pianos because of their impressive sound and majestic appearance. As a result of increased demand for grand pianos, cheaper, shorter models have been built. In such instruments the strings are short, which results in a more modest sound. In my opinion, for pianists who appreciate a beautiful sound, but with a limited budget to buy an instrument, a solid piano may be a better solution.
The longest and at the same time the biggest grand piano in the world is the 19'11" (608 cm) long Stolëmův Klawér. It is the only one of its kind in the world. The longest serially produced piano is the 10'1″ (308 cm) Fazioli instrument.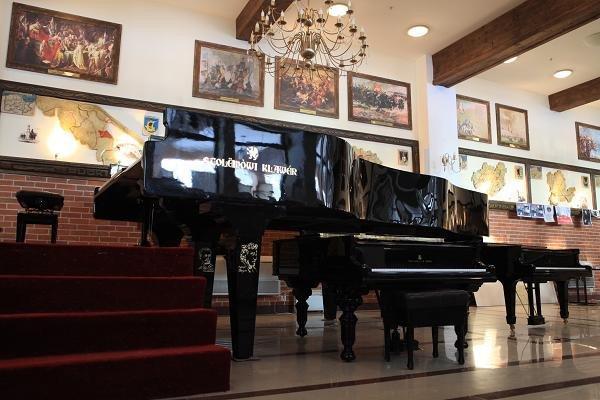 Source: https://www.facebook.com/photo/?fbid=492849140767598&set=a.492849127434266.142148.446572335395279
In the 19th century, grand pianos were not as long as they are today. Until 1875 all instruments up to 7'1″ (215 cm) long were called salon pianos and over 7'1″ (215 cm) concert pianos. The semi-concert term was created by the appearance of longer models. The shorter ones were called semi-concert pianos.
If you are thinking about buying or selling an instrument, remember to use our Klaviano search engine!