A grand or upright that is cared for properly can serve for many years. A piano is usually passed down from generation to generation, so it is worth taking care of it. It is a wonderful instrument which does not require complicated care. However, there are a few details to keep in mind! See how to take care of a piano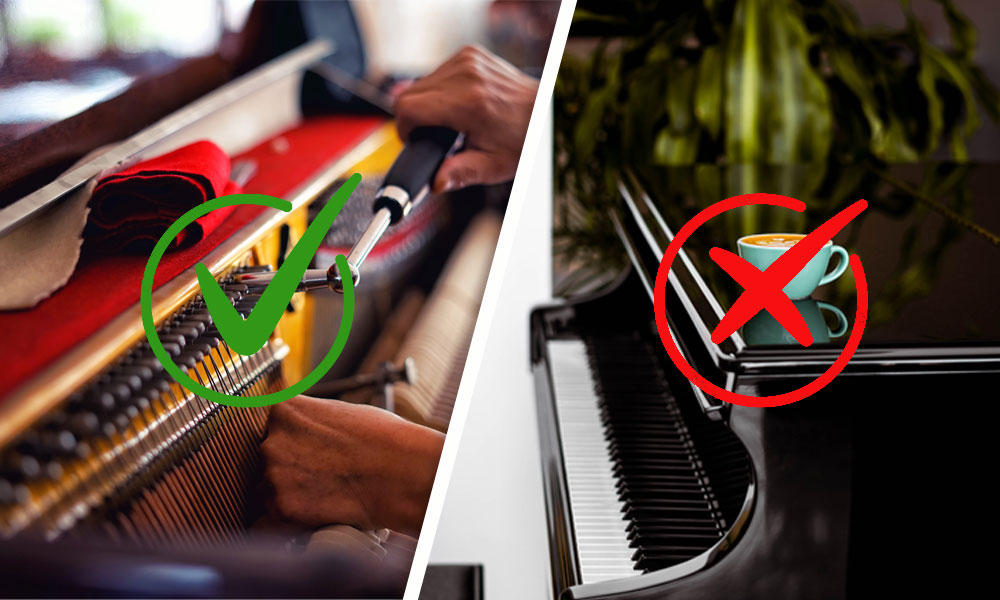 1. What is the best place to put my piano?
The conditions in which the piano is stored are extremely important. The case is the most exposed to external factors, therefore, it is important that the upright or grand piano is kept a minimum of 1.5 metres away from a heat source such as a radiator or fireplace. They should also not stand close to a window, so that sunlight does not fall directly on them. Such direct contact of the sun may seriously damage the case of our piano. Humidity is also extremely important, and should not fall below 42% or exceed 65%. It may turn out that we need a humidifier or dehumidifier, thanks to which it will be easy to achieve the appropriate humidity in the room.
2. Can my piano stand on a heated floor?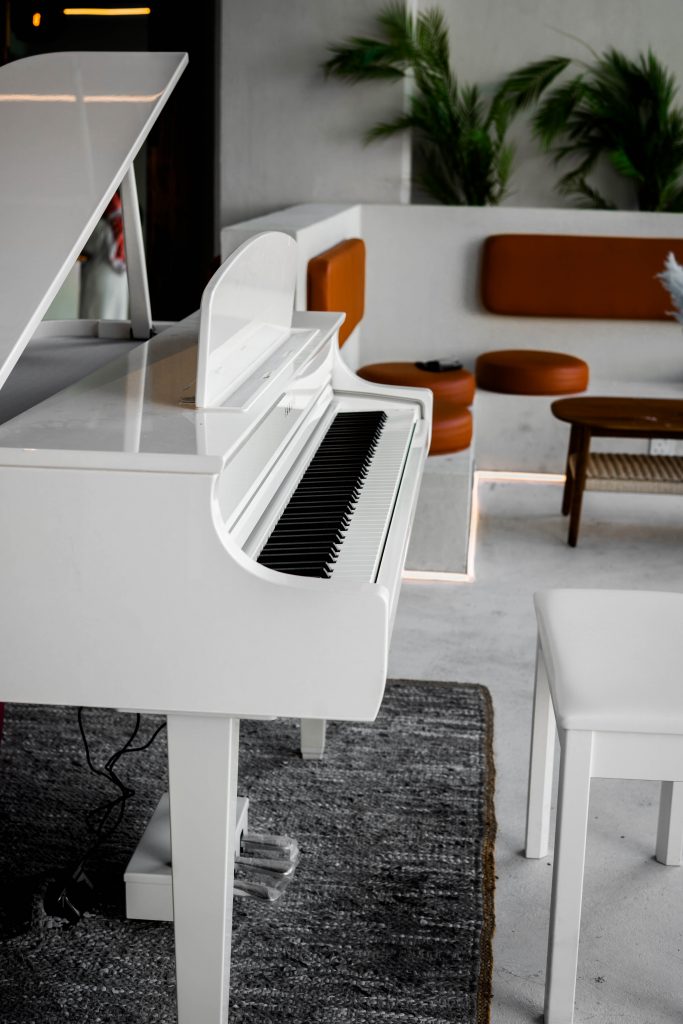 If the room has underfloor heating, upright pianos can be damaged. It's best not to put grand pianos on underfloor heating either. The rising heat is bad for the wood from which the instrument is made. However, if the entire room in which the piano is to be placed has such heating, it should be properly insulated from the floor. Fortunately, this is quite easy, you just need a thick carpet, under which you can put an insulating mat or a simple thermal foil, at the same time taking care of the appropriate humidity in the room.
You can also install a complete Dampp Chaser Piano humidification and humidity control system in your instrument. 
You can find out more about what harms and what is good for the piano in the article piano myth slayers  
3. How do I clean my piano?
Such a beautiful instrument should be properly cared for, but there are certain things that should not be done when cleaning an upright or grand piano:
Do not place pots, glasses or vases on the upright or grand piano. Uncontrolled leakage of liquid can seriously damage both the case and the mechanism.
Burning candles on the piano is also not advisable, even if it has specially prepared holders. Wax and hot air can damage the case and even the mechanism.
Older instruments which survived the war are usually varnished, which should only be cleaned with a dry cloth, preferably one made of microfibre.
Modern grand pianos can be cleaned with special detergents dedicated to them. It is better to avoid dirty cloths and furniture cleaners.
4. How do I clean the keyboard of my piano?
It is best to dust them with a dust broom or microfibre cloth; plastic keys can be wiped with a damp cloth and liquid. Ivory keys should be cleaned with a soft, white cloth dampened with water only. Finally, the keys should be wiped back-to-back, not sideways, and always until they're dry. 
5. How often should I tune my piano?
Regular tuning is extremely important, at least once a year but preferably twice. A good time for tuning is spring and autumn. This allows also to detect moths in time, which can be caught with sticky insect traps and repelled with special fragrances. The instrument should also be tuned after each move to another room.