The acoustic piano from the Japanese brand Kawai is characterised by its solid soundboard, manufactured from quality spruce wood. The combination of high-quality materials and the special Ultra-Responsive sound mechanism makes this model ideal as a first musical instrument, producing clear and unique sounds.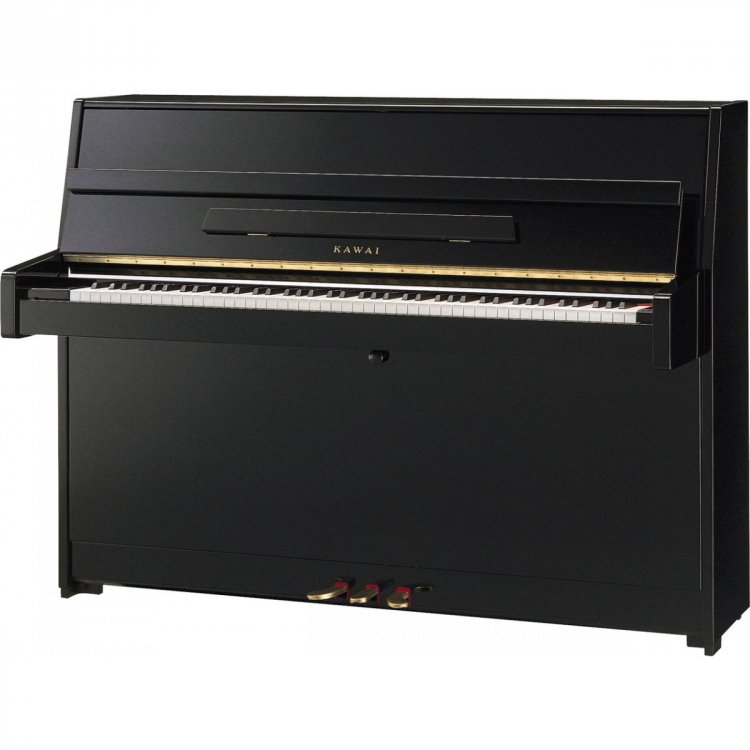 High-quality components that make up a Japanese piano
In our opinion, the Kawai K15 is a functional and practical model that is a combination of timeless design and modernity. The spruce soundboard and four laminated slats, located in the back of the instrument, provide adequate support for tuning stability, and the universal size of the piano works well in both spacious and smaller rooms.
The Japanese model also has the advantage of a reliable hammer system created from carefully selected pieces of wood that meet the sound expectations, maximising the enjoyment of playing the instrument. The ability to play with headphones, thanks to the silent system option built into the K15 ATX piano, allows you to practice smooth movements with even greater concentration.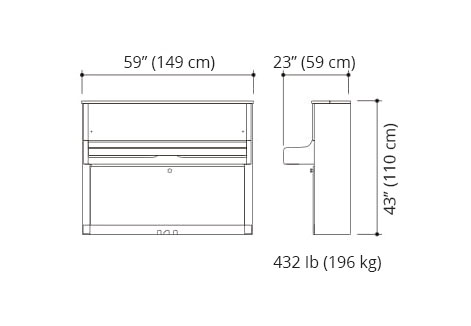 Kawai K15, value for money
A new Kawai K15 piano, priced between €3,500 and €5,000 ($3600 – $5160), can also be hired for around €60 ($62). The Kawai K15 ATX model, on the other hand, costs between €6,000 and €7,000 ($6200 – $7230). The classic design, reliable quality and clear sound make the piano ideal for beginners and more advanced musicians.
User reviews of the Kawai K15
After reading the opinions of Kawai K15 owners about how they rate their piano, we can safely say that it has a very good sound (for its small size), great quality and the best value for money. In addition, they praise the comfortable keyboard with good dynamics, as well as the small size, which allows the piano to be placed even in a child's room. However, users of the Kawai K15 are careful not to forget to tune it regularly. How would you rate the Kawai K15?
And how would you rate the Kawai K15? Share your impressions with us in the comments.
Also read our review of the Kawai K200
---
About the brand
The founder of the company, Koichi Kawai, set as his primary goal and dream to build the best piano in the world. Thanks to constant development and obstinacy, KAWAI instruments gained newer and more spectacular solutions. After the founder's death, Shigeru Kawai was left at the helm and, thanks to his passion and extraordinary intelligence, he built a network of Kawai Music Schools and the Kawai Music Academy, which enabled him to train the right teachers. The prestige of the brand was constantly growing. This was largely due to the warm, deep sound that every instrument bearing the Kawai mark guaranteed. Today, its pianos are recognised all over the world.