The possibility of renting an upright or grand piano is one of the easiest ways to gain access to a professional instrument. The advantage of such a solution is the option to test an upright or grand piano before a potential purchase. Renting an upright or grand piano will also work well for learning to play these instruments – for both children and adults. You can always return the instrument when your enthusiasm for piano playing has cooled down.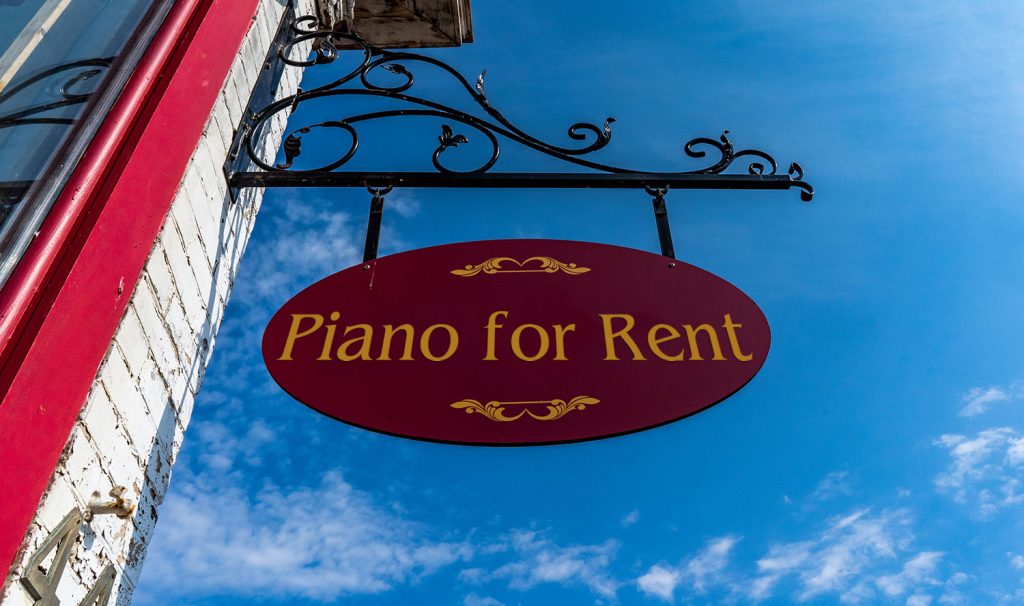 Renting an upright or grand piano – is it worth it?
Many people wish to play an upright or grand piano, but are hesitant to purchase a professional instrument. Renting an upright or grand piano gives you the opportunity to test an instrument that will suit your individual needs. It also allows us to check its acoustics in a place in our house/apartment which we have designated for such an instrument.
This is ideal for beginners and professionals alike. Upright and grand pianos can also be hired for concerts, business or private meetings, performances, vernissages and other such events.
Where can you hire a piano? We recommend using the services of Klaviano, a professional portal which focuses on promoting upright and grand pianos online. It will provide you with all the information you need on the subject of instrument rental. Our search engine will also allow you to quickly find a piano for hire in your preferred location.
Various options for hiring an upright or grand piano
Everyone can adjust the rental time according to their own preferences. Both short-term and long-term rentals are possible. An additional option is rental with an option to buy. An excellent option if you are considering buying an instrument but there is something holding you back and you would like to start playing.
A common practice most pianists use (especially when travelling) is to hire a piano room. Simply put, you make an appointment, come in and play. Remember not to do this directly at the piano shop. Not sure where to hire a piano room? This service is provided by music shops and upright or grand piano showrooms, which you can easily find here.
How much does it cost to rent an upright or grand piano?
The cost of hiring an upright or grand piano depends on the type of service. Various factors, such as the type of instrument or the length of the rental period, are taken into account when making the quote. The monthly cost of hiring an upright or a grand piano can vary from 50€ to 200€ ($55-$220). The rental of a room with an upright or grand piano costs 5€-50€ ($5-$55).