If you have ever thought about learning to play the piano, or have had a few trial piano lessons and have decided that you want to continue playing, then it is certain that you have also thought about acquiring a piano! The search to buy a piano can be a wonderful experience: trying out the individual sounds that different pianos can make, researching about different piano manufacturers and their history, exploring the different materials that pianos can be made of, the list goes on! All these concepts however, can also seem a bit daunting, with added questions arising. Should I buy an upright or a grand piano, a new one or a used one?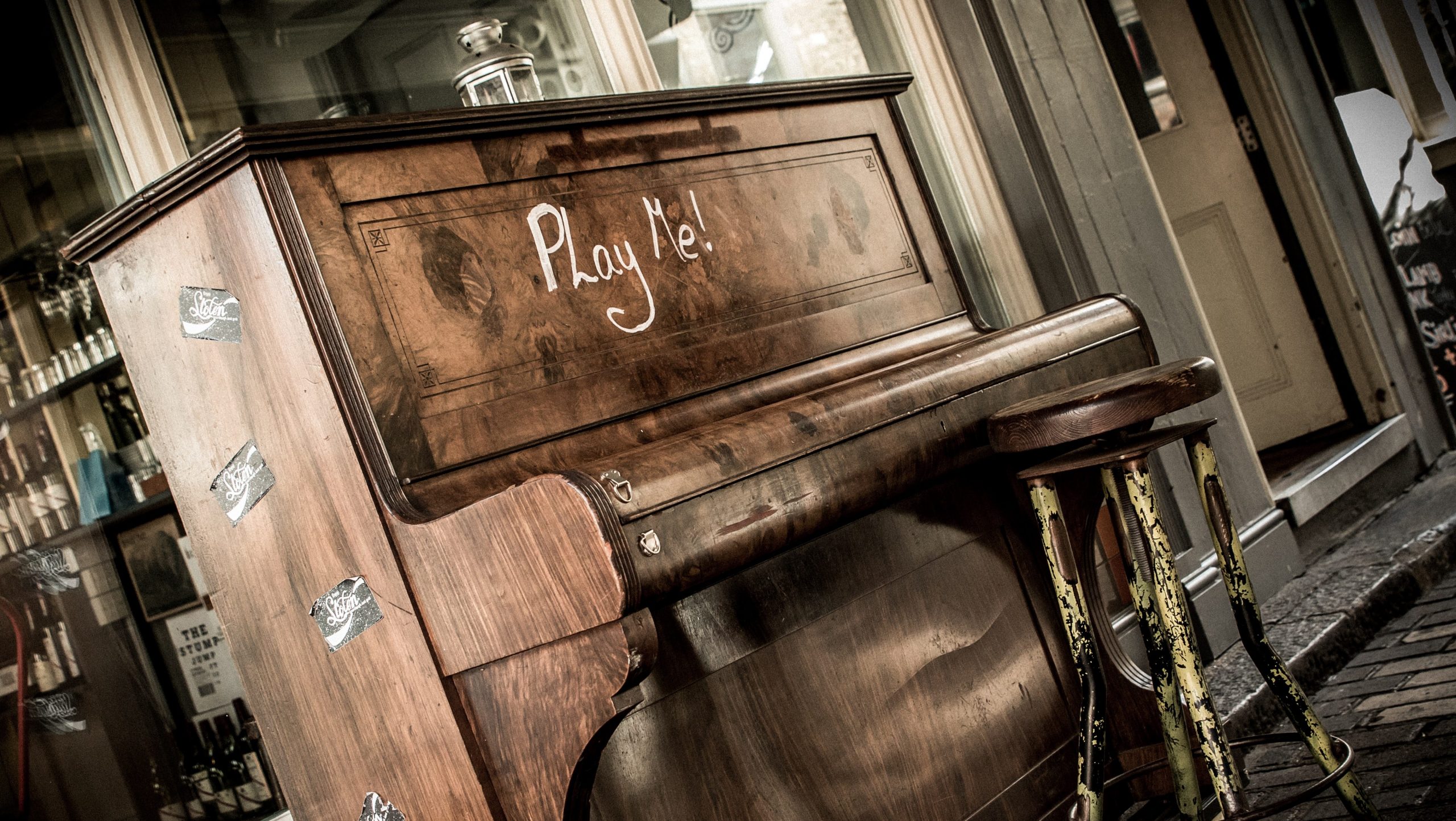 What piano should I buy?
Let's now focus on the main question a beginner would have: what piano should I buy?! It is common that beginners go for upright pianos rather than grand pianos, as the upright pianos can still produce a wonderful sound. For example we tend to think of Steinway pianos as being only grand, but if one researches about it then they will discover that Steinway also produce very fine upright pianos indeed.
Upright pianos can also be at an approachable price, and have the benefit of taking up less space, so it is easier to have one fit where we live. Going for a used piano can also be a very good idea, as there are used pianos that are in excellent condition, and their price is even lower, as one may not want to make a very big investment for a grand piano, at least in the beginning of their learning jounrey. Buying a used piano allows the possibility to acquire old pianos with history as well, which can be very nice!
Where to buy the piano?
The next big question that arises is where to buy the piano from. If one is interested to buy an acoustic upright or grand piano, we at WKMT for Piano Lessons in London believe that Klaviano.com is an excellent place to start the exploration of buying a piano, wherever someone may be. The reason being that Klaviano offers several options. One is able to search for a used or new piano, with filters such as the type of the piano, year of manufacture, lenght, and several others. Klaviano has a section to search for used pianos from private sellers, or brand new pianos from professional piano saloons, either on a local, national or international scale! There is even a section to search for a piano specialist, such as a technician.