Piano playing is a skill that everyone needs to learn except if you are god gifted. To be a professional pianist, the first step is to begin piano lessons. However, the question that most parents face is that "What age is best to start piano lessons?"
There is no specific age for you to learn piano. However, the best age to start piano lessons is between the ages of 6 and 9. Still, it depends on some factors that determine whether your child should start taking piano lessons or not. Some extraordinary students can even start learning from the age of 3, just like Mozart!
What is a good age to start piano lessons?
Starting piano lessons from a very young age is most often fruitful. However, the recommended age for children to start piano learning is between the ages of 6 and 9. Middle school students are often fast at learning piano as they have much control over their senses and fingers.
First-grade students can also start learning piano, but it might be challenging for both the teacher and the student. To play comfortably, your fingers must stretch enough to cover the four adjacent black keys. Too much young students have small hands which makes it almost impossible for them to reach all the keys.
Though the recommended age is 6 to 9 years, adults can also learn piano. For older students, it might be more challenging as regular practice is needed which makes it difficult for busy people or those having jobs.
Signs that your child should start piano lessons
Though the best age to start learning the piano is between 6 to 9 years, it is not obvious as every child is different from others in many perspectives. So, how should I know if my child can play the piano or not? These are some signs that you should look for to know if your child is ready for piano lessons or not.
Basic motor skills
Some young children possess extraordinary fine motor skills that make them extra fast and efficient. Playing the piano is a game of mind. Your mind should be active and focused so you know when to press which key.
Mature enough to follow instructions
Too much younger children are often a headache for the piano teachers. To understand the music lessons, your child must be mature enough and know the difference between left and right and count at least up to four. Counting helps to learn and play the most basic chords quite easily. A child who follows the instructions carefully can start playing the piano at a very early stage of his life.
Hand size
Is your child able to stretch their five fingers across the five adjacent keys of the keyboard? One needs both hands stretched across the piano keyboard to play the piano. It is a very tough task for five-year-olds to stretch their fingers on the keyboard for half an hour.
Finger independence
For a pianist, finger independence is the most basic skill to have. Ask your child to lift both hands and keep the fingers open apart. Now ask them to close their left ring finger. Then, ask them to close all other fingers one by one, and if they succeed, it means they have quite a good finger independence.
Though in beginning piano lessons, it might be difficult to control your fingers, one may learn it with consistent practice.
Child's interest in the musical instrument
You can not give your child a musical education if they are not willing. The desire to learn piano can lead your child to overcome many difficulties that pianists often face during their music education. Only the parent's willingness and motivation is not enough for the child to learn piano.
A desire to learn the piano will force your child to keep playing the piano even after the piano lesson has ended. Sometimes, a timely spark can lead your child to start taking piano lessons. However, after some time when the excitement is over, the child loses interest in the instrument. In such a situation, it is better to begin lessons after a few month gap. This rest will re-energise the child for further lessons.
How much do piano lessons cost?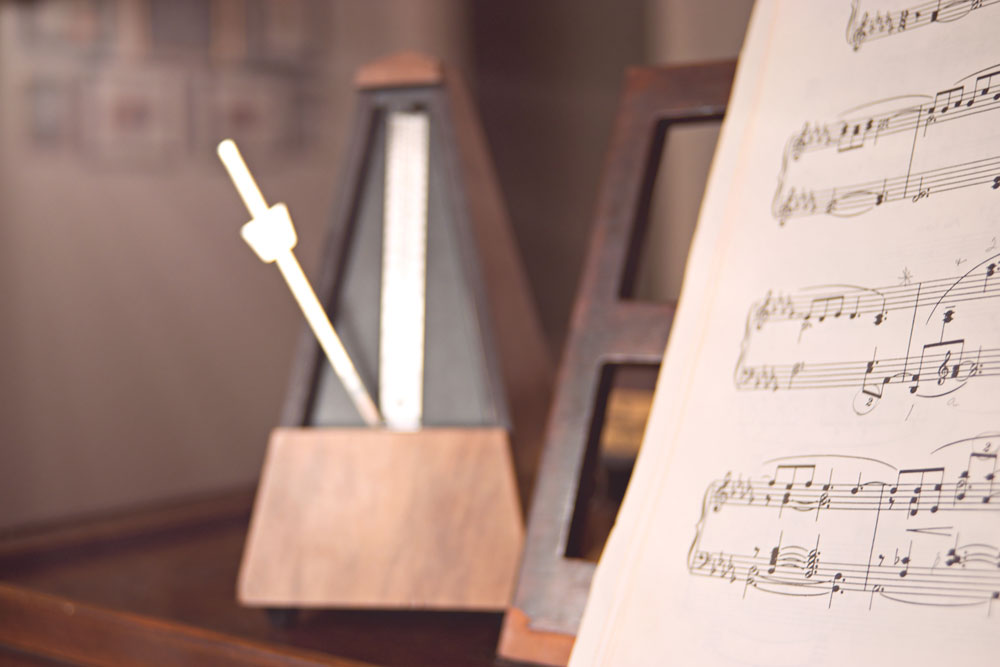 On average, piano lessons may cost you $50 per hour. Several experienced teachers charge as much as $100 per hour. In contrast, some charge only $30. However, the cost may fluctuate depending on your location, the experience of the instructor, lesson time, and the age of the student. For kids, most teachers charge more as they have to pay attention to each child separately.
Taking lessons from an experienced teacher is more fruitful as they know if the child is ready to learn the next skill or not. Professional piano teachers make a weekly progress report of the student to know if they are acquiring the new skills or not.
Frequently Asked Questions
In this section, we will answer a few FAQs to clear your mind further.
How to look for piano teachers near you?
TThe best way to look for piano teachers in your vicinity is to consult your school piano teacher or look for the music teachers directory.
What is a private music instructor?
A private instructor will visit your residency to teach you music lessons. Such lessons are only for a single student so the teacher can fully focus on the student which makes the learning process faster.
Final words
Well! This was all about what age is best to start piano lessons. It is better to start learning the piano at a younger age but it is never too late. Even if you are 50 years old, you can learn piano with your determination and strong willpower. Life is fun, so make every moment of your life enjoyable. If you still have any doubts, you may ask us in the comment section. Wish you the best of luck with your first lesson!