When the moment comes to sit down at our instrument such as a grand or upright piano, in addition to the sound it is also their soul that counts, and often their impressive, even aristocratic history. So today we will take a look at the Bluthner brand. We will also answer questions such as: are Bluthner pianos any good? Where are Bluthner pianos manufactured? And how much does a Bluthner piano cost?
Where are Bluthner pianos manufactured?
The history of the Bluthner brand goes back to 1853. It was in Leipzig where Julius Bluthner received official permission from the city authorities to set up his piano factory. He also acquired a workshop and three helpers. Legend has it that employees who arrived at the work site just before 6.00 a.m. found Julius Bluthner there, who had been meticulously working on his instruments for more than two hours.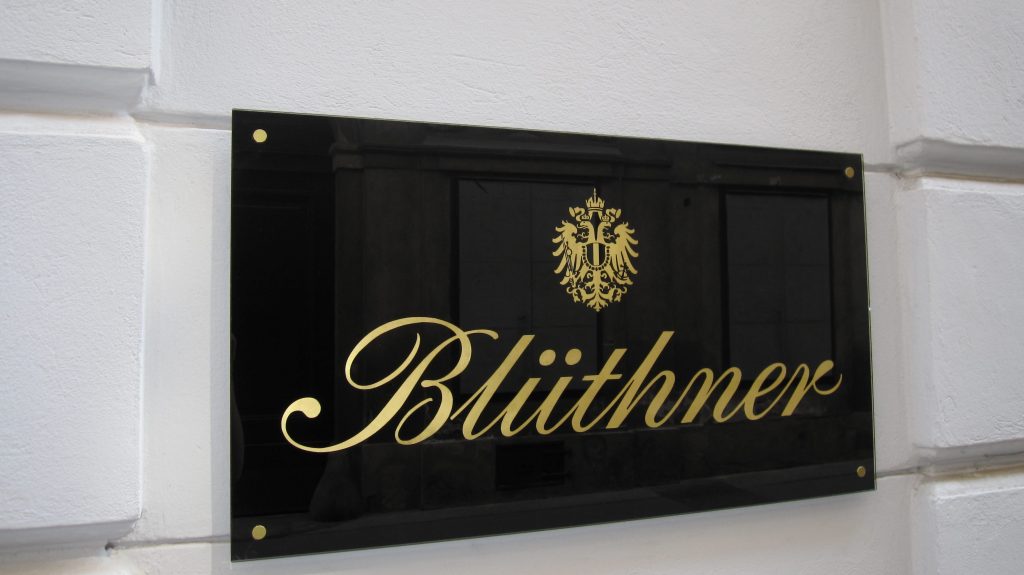 During the first year of Julius Bluthner's workshop, 10 musical instruments were created. Proud of his creations, the maker decided to present them to a wider audience at an official exhibition. With critical acclaim, the legend of Bluthner pianos began. Not surprisingly, it was not long before Bluthner became the official piano supplier to the courts of Queen Victoria, the Emperor of Germany, the Sultan of Turkey, the Tsar of Russia or the King of Saxony and Denmark.
The German company started with the great passion of its founder in 1853 and has been continuously in the hands of the same family that has been cultivating this tradition since then. Every year the Bluthner brand produces 100 upright pianos and 500 grand pianos.
Haessler – born of tradition
As a tribute to one of the brand's owners, Dr. Rudolf Bluthner-Haessler, Haessler upright and grand pianos were created. They were created under the strict quality control of the Bluthner family. These are modern handmade instruments at attractive prices.
Recognizing the brand
Bluthner pianos are memorable above all for their stately, warm and even "lyrical sound". This effect is achieved by the 4th string added in the high registers. It is its tone that is described as almost song-like. Another hallmark of the Bluthner is the presence of felt in its original blue colour. A widely appreciated component among critics is also the solid, strongly made construction of the upright and grand pianos.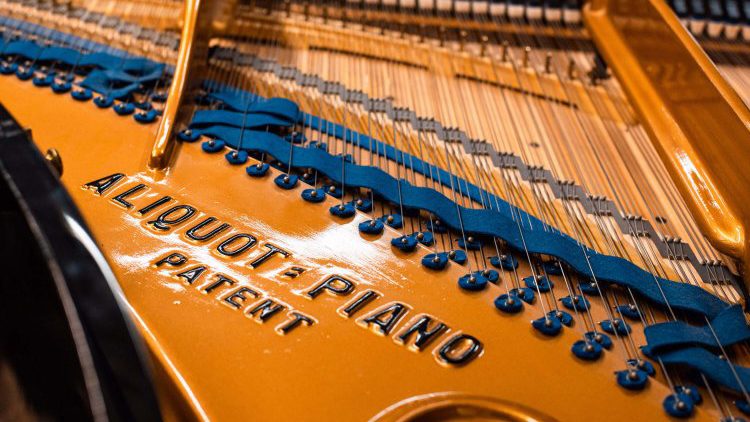 All these elements are a justification for why it was Bluthner who attained the rank of the official instrument supplier to so many royal courts.
Classic models of Bluthner grand pianos
Classic models of Bluthner pianos
Are Bluthner pianos any good?
In answer to the question of whether Bluthner pianos are any good, it is worth looking at the special class models. These models include the Crystal Edition, which are futuristic and described as really prestigious transparent instruments. In fact, these products look impressive, thanks to the fact that you can look inside them. The PH model also boasts an interesting design. That is, a combination of Danish design and solid Bluthner workshop. This unusual piano was designed in 1931 by Poul Henningsen. Bluthner also offers high-end e-Klavier, or digital pianos. The first digital piano "made in Germany" was launched in 2011 and immediately became a real hit.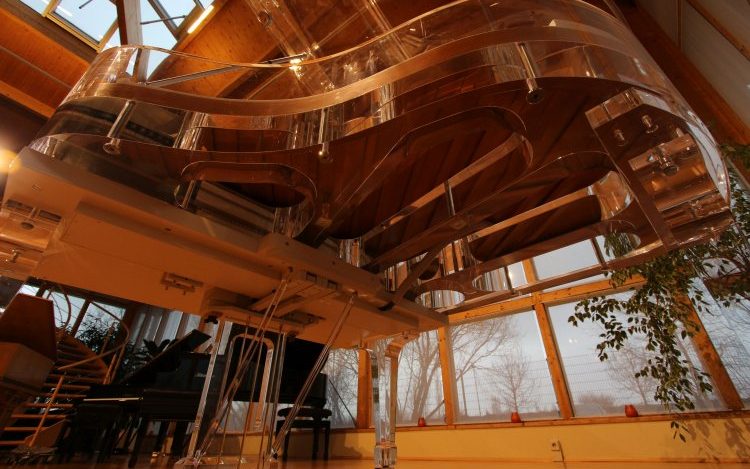 When was my Bluthner piano produced?
For the answer to this question, be sure to check the serial number of your instrument and then locate it within the date range below:
How much does a Bluthner grand piano cost?
The price of a new upright piano fluctuates around 15,000-30,000 €. For a new grand piano from Bluthner you will pay from around 40,000 €. You can also hunt for special bargains, which are posted on our website klaviano.com. There you will find both new and used Bluthner upright and grand pianos at very good prices.