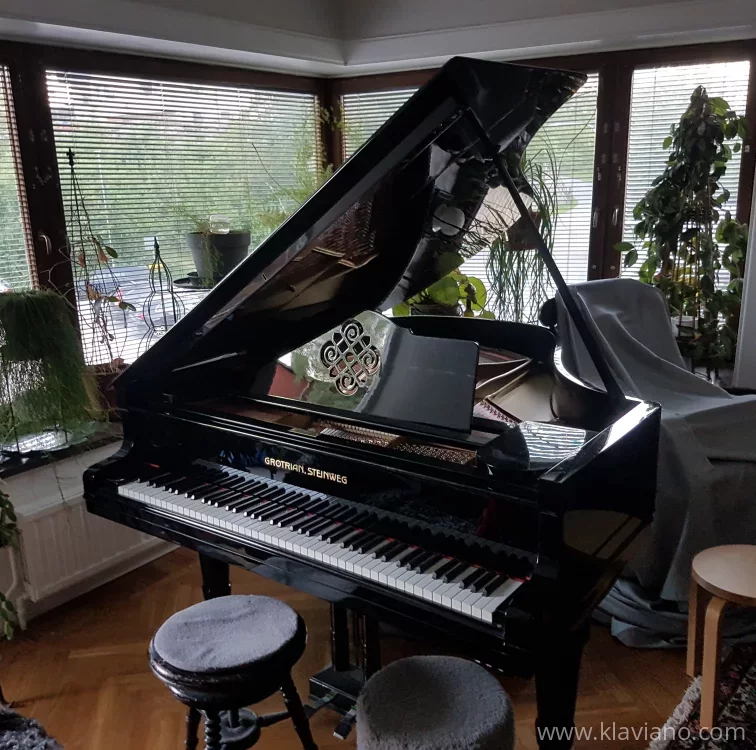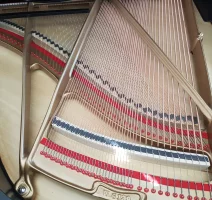 +4
See more
The piano is made 1911 and is a Grotrian Steinweg (170 cm model VI, serial number 271687). It was totally renovated the year 2000 and has an auction value of 20000 - 25000 EUR and an insurance value of 50000 EUR (appraisable certificate on demand).
Report Listing

Cancel Report
ID:

430237
You want to buy a used piano?
When looking for a piano for sale, there are several aspects to consider before making a purchase. As with upright pianos, grand pianos on the market are available in a new or used condition. New instruments are most often covered with a few years' warranty, which confirms their impeccable technical condition. It happens that sellers also offer a guarantee for used instruments... Read more
Grand piano for sale - what do you need to pay attention...?
The casing of an instrument such as a piano is usually a large surface covered with high gloss polyester varnish, or a veneer imitating some kind of wood, e.g. walnut or mahogany, also covered with varnish, or a polished surface. If you want to have a piano at home that looks impeccable visually, we recommend that you look at the state of the lids to see if their surface is not scratched or varnished, similarly to the piano legs... Read more