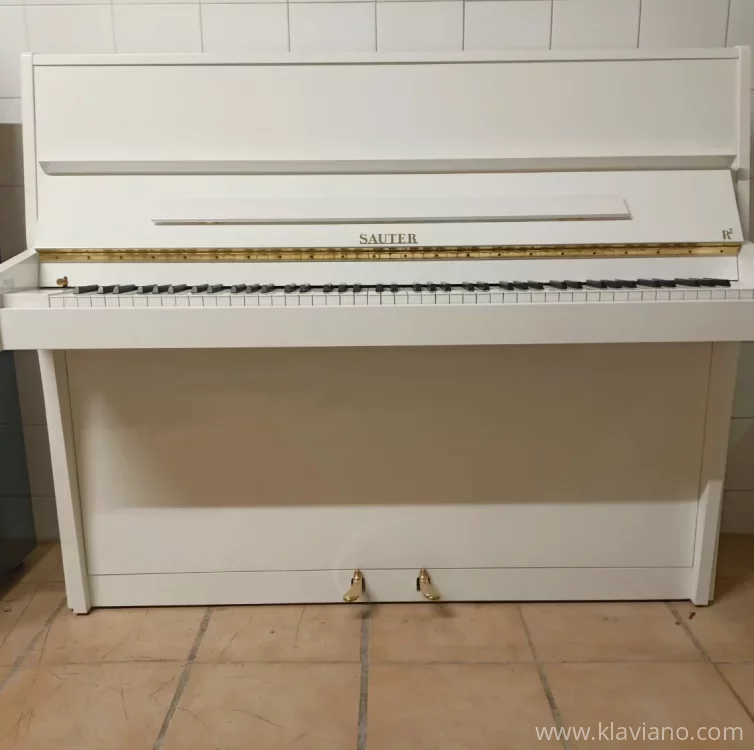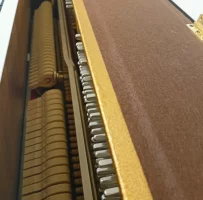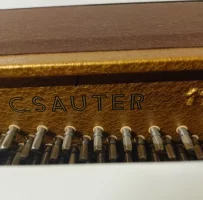 +4
See more
Sauter R2 118 cm piano for sale. serial number 74726 (year of production 1982) with Renner R2 mechanics patented by Sauter Krauss to mimic the double escapement of the tail and increase the speed of the rivets built in Germany.

The piece of furniture is perfect, glossy white and without imperfections.

This is a special tropicalized model, built with components that prevent oxidation and wear.

N.B. despite being a modern and recent piano, it has a hand mute on the side and two pedals instead of three for a conservative aesthetic choice of the manufacturer.

The piano has just been tuned and set up by the tuner and is in perfect sound and mechanical condition.

Possibility to install the high quality German silent Genio or AD silent.

The Sauter brand is the oldest active piano factory in Europe, it has been building pianos since 1816 in spaichingen close to the black forest. It is known among industry experts for its European sound rich in harmonics, the quality of its craftsmanship and the innovation of some patents such as the R2 patent on uprights to mimic the double escapement of the grand piano.

The piano has the best German components available on the market such as Renner hammers, diamond pins, Roslau string steel and soundboard with German Black Forest wood.

Transport (up to 150 euros), the bench and the guarantee are included in the price.

Price of a new Sauter 118 R2 around 24,000 euros

High quality professional instrument ideal for Conservatory students, professional pianists or passionate amateurs who cannot have a piano.

I am available, if seriously interested, to send you an accurate video on Whatsapp of piano test and demonstration of mechanical components and wear. Possibility of distance selling with regular contract.

Mondini, Tuner.
Report Listing

Cancel Report
ID:

430883
Do you want to buy a used piano?
While looking for a piano for yourself, your child or students you will come across many used pianos for sale, various offers more or less attractive to you as a buyer. New instruments are flawless, so we've decided to advise you on what to look out for to have a very cool piano at home used in good condition. A piano is... Read more
Used upright piano - what's worth paying attention...?
Another very important section in used pianos is the so-called acoustics. The acoustics are hidden inside the piano, i.e. in order to reach it, the salesman must show the inside of the instrument, we do not recommend to do it yourself if you have no experience in dismantling the piano. Here it is good to pay attention to... Read more