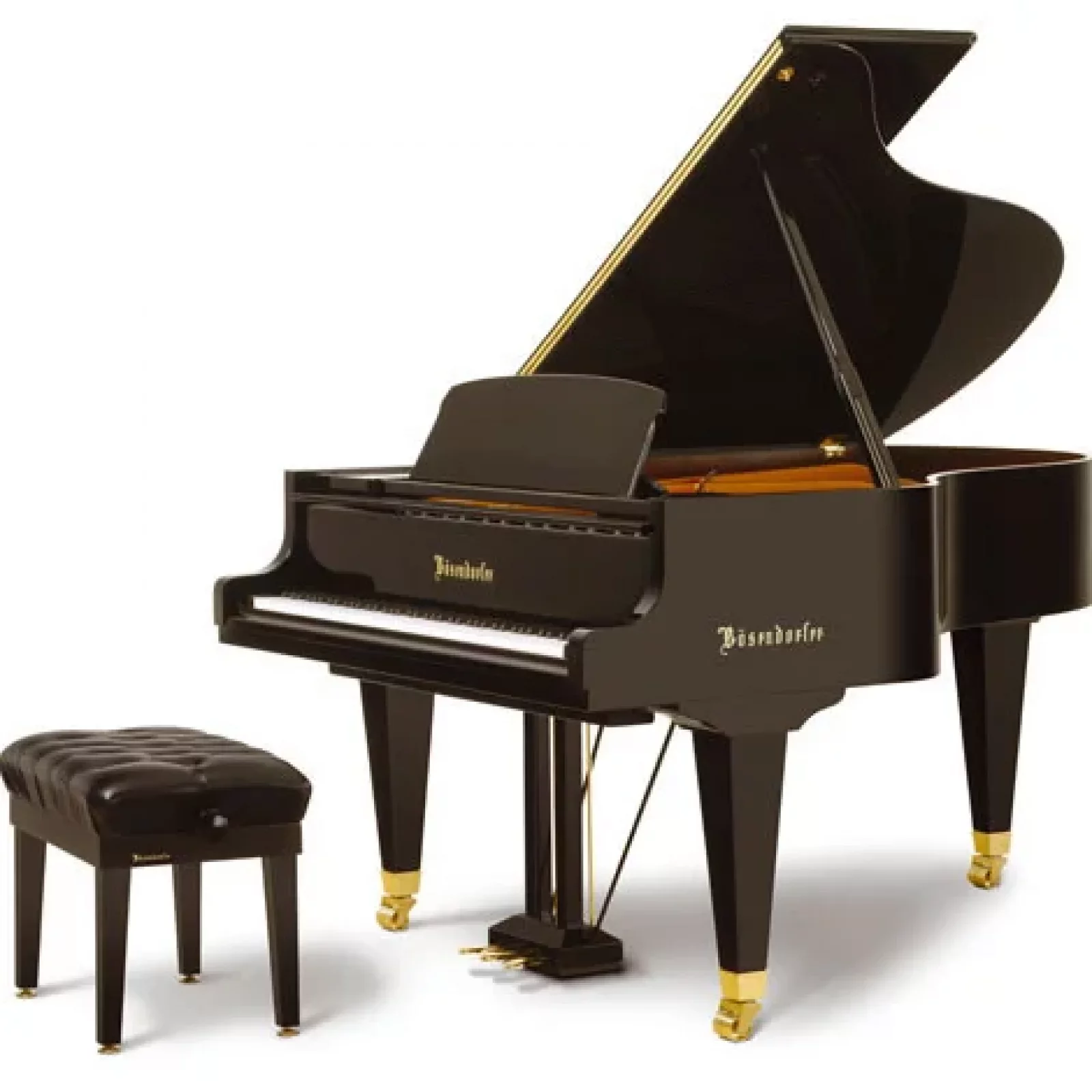 Please ask for more pictures
Il Modello 185 unisce l'ambiente di casa con quello delle esibizioni pubbliche. Unisce la sfera privata con il mondo dello spettacolo. Creare legami fa parte delle sue capacità grazie alle tecniche di costruzione e di suono che glielo permettono. Il suo volume sonoro permette di esibirsi davanti al pubblico e il suo suono emozionante lascia intuire con chiarezza la sua provenienza dalla casa Bösendorfer. L'esperienza delle mani competenti che realizzano i grandi pianoforti a coda per concerti hanno portato alla sua creazione.
Report Listing

Cancel Report
ID:

397243
You want to buy a used piano?
When looking for a piano for sale, there are several aspects to consider before making a purchase. As with upright pianos, grand pianos on the market are available in a new or used condition. New instruments are most often covered with a few years' warranty, which confirms their impeccable technical condition. It happens that sellers also offer a guarantee for used instruments... Read more
Grand piano for sale - what do you need to pay attention...?
The casing of an instrument such as a piano is usually a large surface covered with high gloss polyester varnish, or a veneer imitating some kind of wood, e.g. walnut or mahogany, also covered with varnish, or a polished surface. If you want to have a piano at home that looks impeccable visually, we recommend that you look at the state of the lids to see if their surface is not scratched or varnished, similarly to the piano legs... Read more