Hot
New offer
Featured ad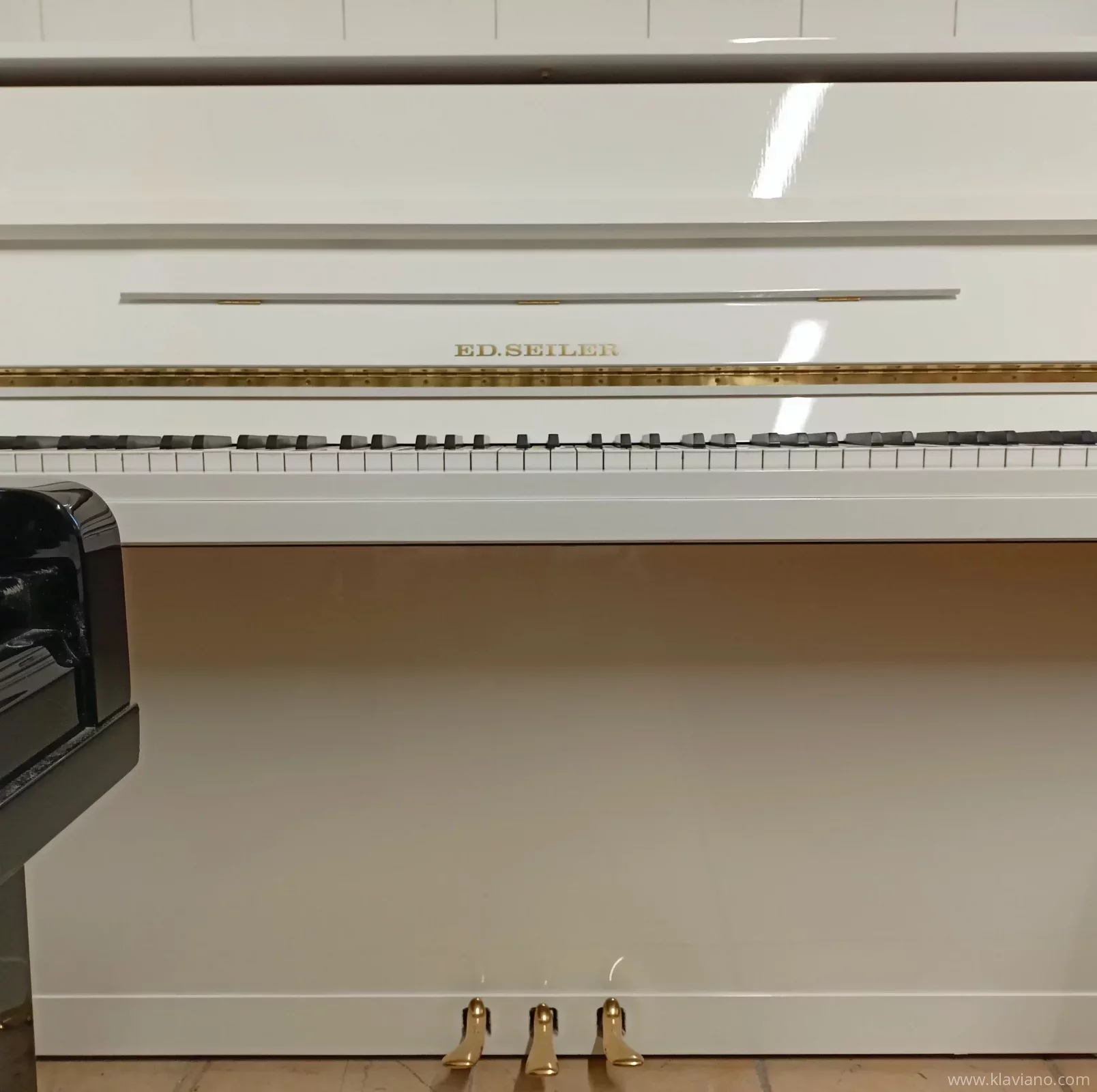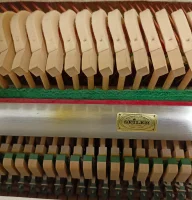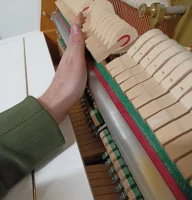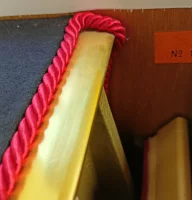 Seiler 114 upright piano built in Germany in Kitzingen glossy white serial number 127512 with Renner mechanics built in 1985

The piano has just been reconditioned in the furniture and in the mechanics, it holds the tuning perfectly at 440 Hz and has a powerful, warm and deep sound despite its compact size.

Seiler is one of the best German piano brands in the world, with a history that begins in the first half of the 19th century and continues to this day.

Top quality product, not comparable to Yamaha and Kawai.

Instrument for enthusiasts of European instruments, it has excellent usability for study

The quality/price ratio of the instrument is high.

Price of the new one around 12500 euros.

Transport (up to 150 euros), warranty and bench are included in the price.

Possibility to install the silent (Genio or German silent AD) to play with headphones without disturbing at the best price on the market.

Write me on Whatsapp if you find it busy or off, I will reply as soon as possible.

I am available, if seriously interested, to send you an accurate video on Whatsapp of piano test and demonstration of mechanical components and wear. Possibility of distance selling with regular contract.

Mondini, Tuner.


Report Listing

Cancel Report
ID:

431040
Do you want to buy a used piano?
While looking for a piano for yourself, your child or students you will come across many used pianos for sale, various offers more or less attractive to you as a buyer. New instruments are flawless, so we've decided to advise you on what to look out for to have a very cool piano at home used in good condition. A piano is... Read more
Used upright piano - what's worth paying attention...?
Another very important section in used pianos is the so-called acoustics. The acoustics are hidden inside the piano, i.e. in order to reach it, the salesman must show the inside of the instrument, we do not recommend to do it yourself if you have no experience in dismantling the piano. Here it is good to pay attention to... Read more